The leading design and implementation company for systems integrated in construction projects in Israel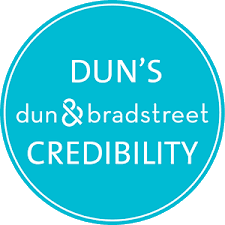 Ranked second in the official ranking of Dun's & Bradstreet Israel
In the rank of electrical planning offices in Israel
Bar-Akiva Engineers, founded in 1979, provides a design and implementation solution for the electrical, communication, lighting and HVAC systems integrated into projects, professionally, in teamwork, meeting deadlines and with the newest tools. In accordance with the customer's needs, a suitable solution will always be found for each project, however unique it may be, in full cooperation, taking into account the construction budget and future proof of the entire operation and maintenance costs of the facility.
Peope, Technologies,

Solutions.
Our partnerships with the giants of the Israeli economy allow us to grow and learn smart tools that make us leaders in innovation in our fields.
New technologies for the purpose of establishing new standards in the electrical facilities planned by the ministry and their integration at the forefront of technological development.
Aviation

& infrastructure
Transportation infrastructures such as airports, electrical infrastructures for high-speed trains as well as electric railways, all of these are part of the ministry's tasks.
Green electricity generation, planning and construction of electricity generation facilities from solar and wave energy, wind energy and natural gas electricity facilities.
Fire detection and security systems, closed circuit television and building control are part of the very low voltage system that our office provides
CEO, an electrical engineer
Vice President and Chief Engineer
The management team of the company
Some of our featured projects
Terminal 3, Air Terminal, Israel - The terminal, where 24 boarding bridges are arranged in three arms (B, C and D), is able to handle more than 10 million passengers per year. The project was designed in collaboration with Black & Veatch, TRA
- Another international airport of the State of Israel for domestic flights and international flights located about 18 km north of Eilat. Our office plans road lighting, structure control, fire detection, announcement, lighting and runway lighting.
The railway tunnels to Jerusalem (tunnels 1A) - planning the electrical systems along about 40 km of tunnels for the Tel Aviv-Jerusalem electric railway line.
Sharona Tower - an office tower with 61 office floors and is the tallest skyscraper in Israel. A total of 125,000 square meters of commercial and office space and a 75,000 square meter underground parking lot
Photovoltaic facility Naot Samdar production size 8MWp
A residential complex that includes a tower and buildings for preservation in the heart of Tel Aviv